Adelai Brown
She/Her
Good Enterprises Instructor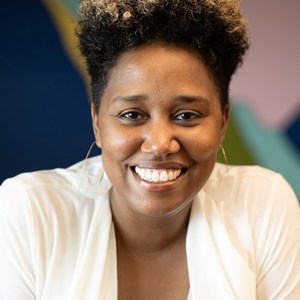 Professional Bio
At 18 years old, Adelai Brown was a mother, living on her own, and struggling to figure out how she would ever fulfill her dreams in life. Because of this, she now uses her early life experiences and business skills to help individuals, families, and organizations create purposeful solutions that help them effectively and efficiently overcome internal and external conflict.

Through her transformational speaking and coaching abilities, Adelai, known as "The Heart Coach," has written four books, created multiple emotional wellness workshops/courses, and empowered more than 100,000 leaders live and online with companies such as ESSENCE magazine, and The 700 Club.

Her company has also served numerous for-profit and nonprofit organizations, and mentored over 100 youth in the Charleston area with a focus on mental/emotional health, wellness and conflict resolution. Adelai is a licensed real estate agent in the state of South Carolina, a recent graduate of the Community Business Academy, and lives in Charleston with her husband Kevin, their 4 children and 2 cats.