Raquel Padgett
She/Her
Good Enterprises Program Director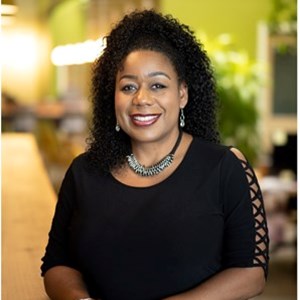 Professional Bio
Raquel Padgett is a business mogul and mother of three. She can be seen and heard making guest appearances on radio, TV, and in business workshops and conferences across the state. Raquel is a graduate of South Carolina State University, with over 20 years of experience in business development, marketing, program development and business consulting. She has worked with large organizations such as BellSouth, The American Heart Association, BET (Black Entertainment Network), Old Navy, Coca-Cola, Charleston County Government, the University of South Carolina, the Medical University of South Carolina and several other national organizations and corporations cementing her skills. She is developing new programs and businesses opportunities across several industries such as import/export, tourism, and product development.

In her current role as Good Enterprises Program Director at Lowcountry Local First, Raquel combines her love for community along with her extensive experience in business development to help low-to-moderate income entrepreneurs achieve economic sustainability through business ownership. Additionally, she is the lead instructor for Good Enterprise's twelve-week entrepreneurship program called the Community Business Academy where she has graduated over two hundred participants.

As the owner of a business consulting and coaching agency, and a partner in an intellectual property consulting firm, Raquel knows first-hand the amount of perseverance and grit it takes to run a successful business. She is a passionate advocate for the minority business community and has helped hundreds of business owners throughout South Carolina and beyond. Raquel also collaborates with organizations, municipalities, and other agencies on behalf of small and minority businesses.