Donate to Lowcountry Local First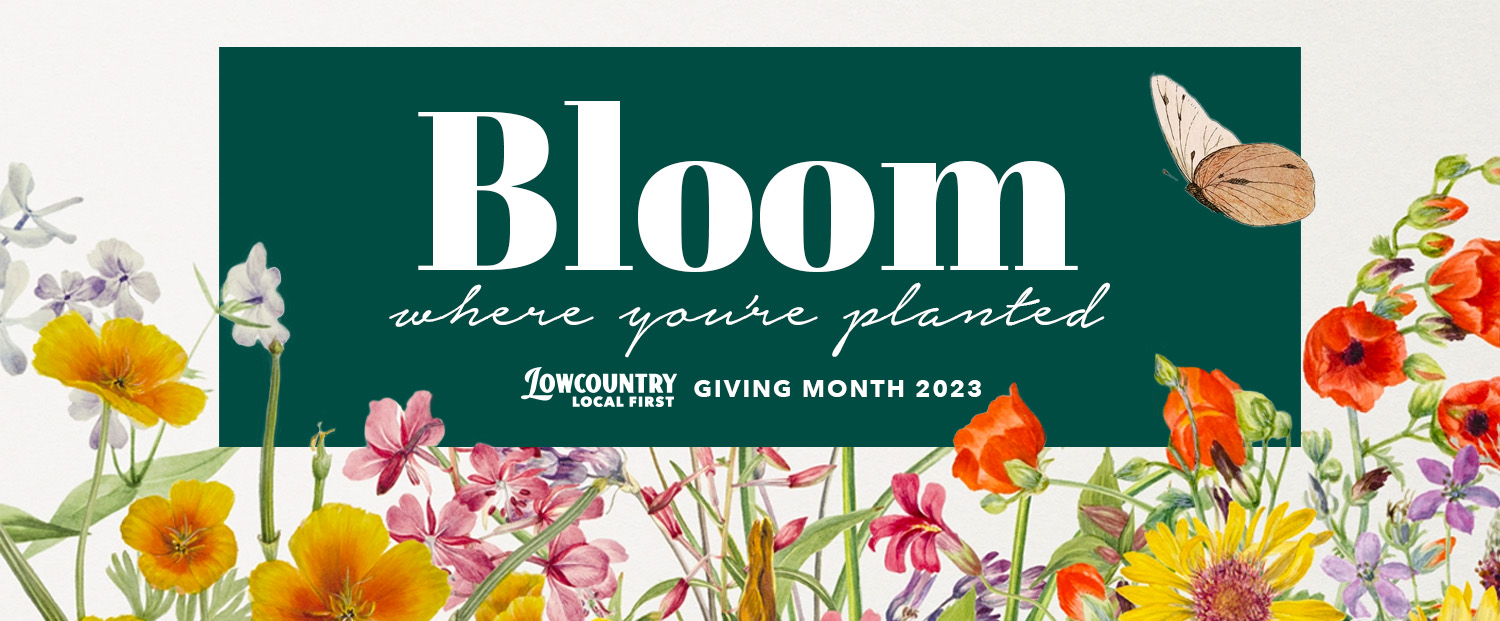 Running a local, independent business requires dedication, heart, passion, bravery, and drive — a willingness to put down roots and reach for the sun. Your financial contribution allows Lowcountry Local First to offer help and guidance, build camaraderie and community, forge new and strengthen existing connections. These under-the-soil connections are the foundation of our work and are only possible because of your support.
Donate in the months of May and June, and your gift will be generously tripled by matching contributions from the Pathfinder Foundation and Kathryn Ploss Salmanowitz.
Ways to give:
Online ( select an amount below)
Mail: 1859 Summerville Ave, Suite 800, Charleston SC 29405
Phone: 843-801-3390
Thank you so much for investing in this unique place we love to call home.