Podcast Episode 31: LIVE at Queen Street Playhouse with Charleston Hospitality Legends
Date posted
September 21, 2023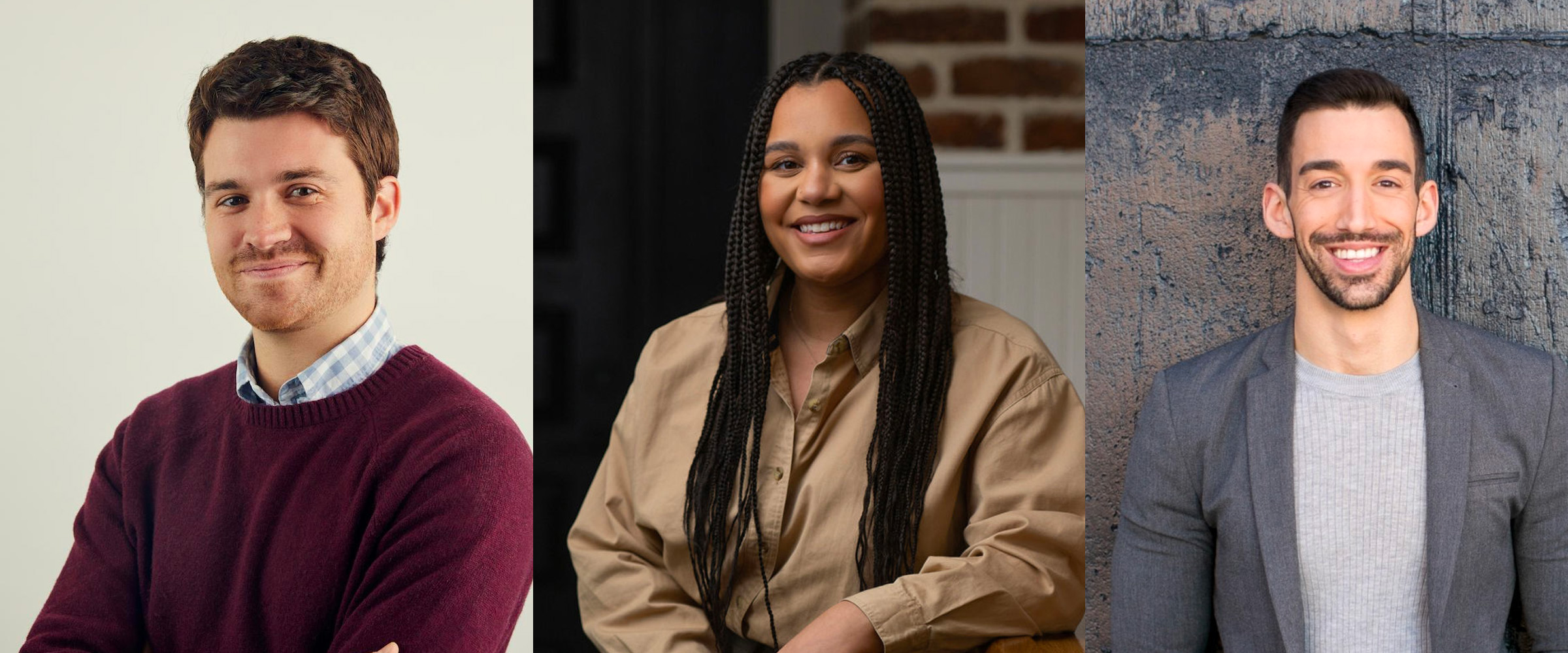 Get to know the Lowcountry's local-independent business community, one changemaker at a time. "Small Talks, Big Ideas with Steve" is a podcast that features local business insights and updates, alongside interviews with members, sponsors, and supporters. Our 31st episode is a special LIVE OHM 96.3 FM Radio broadcast of Small Talks, Big Ideas with Steve held at Queen Street Playhouse on September 7, 2023 featuring an in-depth panel discussion with local hospitality powerhouses and presented by the College of Charleston Master of Business Administration Program.
Speakers include:
Chris Amato is the Director of Culture at Indigo Road Hospitality. Christopher Amato

first joined the Indigo Road Hospitality Group in 2015 where he served as a vital member of

O-Ku

Atlanta's opening team. In 2017, after ascending the ranks,

Amato

moved to open

O-Ku's

neighboring Italian sister restaurant,

Donetto

, in the nearby Stockyards development, where he took on the role of Assistant General Manager. Shortly thereafter, he moved into the General Manager position, where he oversaw day-to-day operations and set an example of professional, comforting, and charismatic hospitality. Chris returned to his roots, rejoining the

O-Ku

Atlanta team as General Manager in early April 2020, assisting the restaurant in reopening its doors and welcoming patrons back to their beloved West Midtown eatery. In early 2022,

Amato

joined the

IRHG

senior leadership team as the Director of Culture. In this newly created role, he works alongside new and existing leaders to uphold and teach

IRHG

standards of internal hospitality, staff and guest engagement, and sustainable and productive team building. Chris also assists with the opening of new concepts, spearheading the training of all dining room employees.

Amato's

early interest in food stemmed from his family's Italian heritage and love of entertaining at home, which ultimately inspired him to pursue a career in the restaurant and hospitality industry. In 2013, he graduated from Johnson & Wales University in Providence, RI with degrees in culinary arts and food service management. Following graduation,

Amato

worked at Jean-George's Spice Market in New York City before relocating to Atlanta and joining Ford Fry's team. During his tenure with Fry, Chris worked at The Optimist prior to opening St. Cecilia in

Buckhead

and

Superica

in

Alpharetta's

Avalon development. While not on property,

Amato

enjoys working out, listening to podcasts and

audiobooks

, and caring for his pit bull, Duke.

Taylor Gates is the Chief Executive Officer of Stay Duvet. From Charleston City Paper, "Duvet is more than Charleston's premier local hospitality home for visitors looking for outstanding vacation rentals and boutique accommodations. The company also helps guests enjoy the Holy City and make lifetime memories by connecting them directly with dozens of local businesses to help them live like locals in the historic city named the world's top travel destination. "It's important for Duvet to send clients to authentic, local businesses," said Taylor Gates, a principal at Duvet, located on Spring Street in Charleston. "We don't connect guests with mainstream businesses that may be found in other markets. "We intentionally push a 'Live Like a Local Lifestyle' to offer a unique experience to our guests. We want to make sure to urge our guests to visit outstanding smaller businesses in the boroughs or the ones that have a great reputation for great service alone.""
Vaughn Postema is the Senior Partnership Manager at Charleston Food + Wine and the Co-Owner of co-owner of Mister B CBD

, in downtown Charleston.

A military baby from Columbia, South Carolina, College of Charleston brought Vaughn to the Lowcountry

in 2010. After graduating with a

B.A

in Communications and minor in Psychology in 2014, Vaughn began a hybrid entrepreneur lifestyle. Vaughn's repertoire is full of experiences from fields such as radio/broadcast, audio engineering, digital marketing, hospitality, and cannabis. Vaughn's professional diversification is what fuels her problem solving skills and strengthens her intuitive muscle.