Q&A with the 2019 City of Charleston Mayoral Candidates
Date posted
September 23, 2019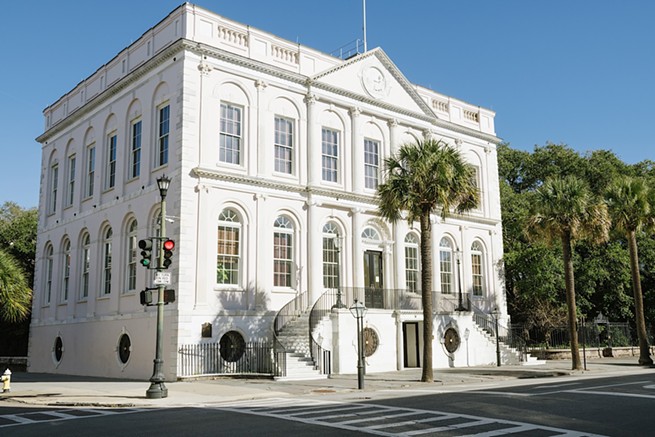 Ahead of the City of Charleston's mayoral election on Nov. 5, 2019, Lowcountry Local First has partnered with the Charleston City Paper to ask the six candidates pitching themselves to be the city's next leader about specific policies that affect local businesses in our community. The questions posed were submitted by local business owners. The answers to each question are being released each Wednesday between Sept. 11 – Oct. 16, all of which can also be found at charlestoncitypaper.com/llfquestions. Photo credit: Ruta Smith file, Charleston City Paper
Q1 regarding the business permitting process
Q2 regarding how to keep homegrown businesses local
Q3 regarding how they will support minority-owned businesses
Q4 regarding how they will prioritize pedestrians, cyclists and alternative transit
Q5 regarding will involve residents and the business community in decision-making
Q1: The current business permitting process is cumbersome and difficult to navigate. How will you improve the process to better serve small business owners?
— Allyson Sutton, co-owner, Sightsee Shop
Sheri Irwin: I have to be honest, I don't know enough at this time to say how I would improve it. Would love to talk with you directly and try to figure it out from there. Have sent an email and a note through Messenger. Would love to talk with you about this.
Renee Orth: Once we have adequately addressed the existential threat to Charleston — climate crisis and its symptom, flooding — we will look to technology to streamline all citizen-government interactions related to bureaucratic form filling. Government should bear the burden of making compliance with necessary regulations as simple as possible. We would begin this process by looking to what is working well in other municipalities and adapting those best practices to the needs of our citizens.
Mike Seekings: I often hear from frustrated business owners who deal with seemingly endless red tape and have no relief in sight. As mayor, I will combine a number of departments, including Planning and Traffic & Transportation, to streamline oversight activities. I will also institute internal permit approval deadlines, assign a staff member to each application to provide "concierge" services, develop an online platform to simplify the application process, and open the Permit Center on Saturdays.
John Tecklenburg: As mayor, one of my first acts was to hire a private firm to begin reviewing all city processes and procedures with an eye toward improving both efficiency and customer service. So far, that's led to several major reforms throughout city government, from fleet management to the overhauling of our TRC process, to the creation of our Customer Service Desk, which can assist our citizens with any city-related issues, including business licenses, either online or with a simple phone call to 843.724.7311. Moving forward, we'll continue to work with our outside firm to make further improvements to city procedures, including business permitting and services.
Gary White: As a small business owner myself I have experienced the challenges first hand that exist with the business permitting process. As mayor, my plan is to improve this process in two ways. First, I will work with the city's process improvement team to identify ways to use technology to streamline the process and find opportunities to become more efficient. Second, I will create an economic development department within the city that will be charged with helping businesses thrive in our city. Staff members within the department will act as liaisons for business owners to help them navigate through city departments, including permitting, to ensure businesses are provided an efficient means of doing business within the city.
Maurice Washington: (no response)
—
Q2: "We take an immense amount of pride in being homegrown here in Charleston. For businesses that start from scratch locally and continue to innovate and experience an upward trajectory, is there any specific policy or change you'd introduce/implement that motivates a light manufacturing company such as Brackish to keep our operations inside the city limits?"
— Jeff Plotner, co-founder and CEO, Brackish
Sheri Irwin: I would like the city government to spend tax dollars wisely and not spend on things the government should not being using tax dollars for….such has building a hotel! Perhaps, if the government got back to spending only what they should spend, taxes and/or fees could be lowered.
Renee Orth: Shrinking our city's carbon footprint in alignment with the Paris Agreement, which our mayor has committed to, is critical to the viability of all businesses. Accordingly, we will reward companies that use alternative energy, shrink energy usage, persuade employees to use carbon-responsible transportation, source inputs responsibly, and prioritize zero waste. Rewards for civic responsibility may include preference in being awarded city contracts, tax incentives, and public recognition.
Mike Seekings: As a member of a family that owns two local businesses, I am proud of our locally grown business community and happy to see it thrive. To incentivize growth and encourage retention in the City, as mayor I will propose and advocate for a Home Grown Property Tax Rebate for businesses that launch, or have launched, in Charleston and are looking to expand.
John Tecklenburg: As a matter of fact, yes. Specifically, to help light manufacturers like Brackish, I would ask our City Council, including my opponents in this race, to reconsider their opposition to reducing dense residential development rights in our Light Industrial zoning category. One of the reasons I brought that ordinance forward earlier this year was to ease the pressure on industrial business owners, who are having a harder and harder time finding affordable space, as developers opt to build highly-profitable residential developments in areas that have been and should continue to be industrial in nature.
Gary White: I spent nearly 20 years in commercial banking, much of that time was spent working with small businesses. That experience has given me a unique understanding of how important small business are to our economy. To support the growth of our local businesses I will task my Economic Development department with the responsibility of ensuring that businesses in our city are provide an environment where they can flourish. By meeting regularly with business owners to understand their needs we can help ensure that the city works proactively to improve the ease of doing business in our city. Additionally, the department will be charged with ensuring that our local companies are given the resources they need to thrive in our city.
Maurice Washington: (no response)
—
Q3:"What policies would you implement to support minority businesses, and how would you fund any proposed programs?"
—Nilsy Rapalo, Founder, Hispanic Business Association
Sheri Irwin: I want to help to mitigate the flooding downtown. This would help all business owners if they aren't getting flooded out. I honestly don' t think tax dollars should be given to businesses. However, if we can cut spending in our city government, I would like to try to lower taxes and fees. I can't promise I can do it, but if it is possible, that would help you and all businesses.
Renee Orth: Supporting minority business ownership, while a worthy aim and one I fully support, is a band-aid fix on a deep wound. The gravity of the problem — and the scale of the opportunity — call for bold action to address the common roots of economic inequality, systemic racism and the climate crisis: a public bank that prioritizes the funding of socially responsible and minority-owned enterprises, support for worker-owned businesses, development of a local currency are a few concrete examples.
Mike Seekings: The City of Charleston needs goods and services in order to operate. Making more of those purchases from minority-owned businesses has the dual benefit of meeting a need and fostering a vibrant and diverse local economy. As mayor, I will increase the percentage of minority and women owned businesses required to participate in all city procurement contracts. In addition, I will include Local First business incentives in all city contracts. The city is thriving, and its success should be shared equitably among all.
John Tecklenburg: Well, first, we want to ensure that we're doing everything we can to reach out to minority and women-owned businesses in our own city contracting, which has been a real focus over the past four years. I have been very proud of our wonderful MWBE manager, Ruth Jordan. She has done a great job cleaning up our databases, and working with IT to have a better accounting and tracking of our minority and women business purchases. Additionally, we formed a new community based MWBE Commission to promote minority hiring and purchases throughout the community at large. I believe we need to continue to invest in our talented staff and the great work they're doing. We also must continue to improve the systems we have, and always look for new, meaningful ways to support minority owned businesses with our community, MWBE Commission, and staff.
Gary White: The City of Charleston does business with a lot of different companies. So to help further support our local minority owned businesses, as mayor I plan to amend the city's procurement policy to ensure local minority owned businesses have more opportunity to do business with the city. Additionally, I will ensure that our Minority Business Enterprise office provides the necessary resources to help our minority owned business thrive in the city. We will fund these programs through our city's general fund.
Maurice Washington: (no response)
—
Q4: "What is your plan — including specific policies and priority locations — to improve infrastructure for pedestrians, cyclists, and alternative transit?"
— Sean Flood, CEO, Gotcha
Sheri Irwin: I saw first hand the maps for West Ashley where they want to put additional bike paths. Unfortunately, they would be taking peoples' homes and I don't support that. I believe as a free society the city should not try to force people out of their cars. What prompted me to run was when I learned the city wanted to turn the right lanes of 17 and 61 into bus lane only and the left lanes into toll only. I don't support social engineering. If someone would like to open a water taxi and they found a place to do it, say an industrial area that has room for them, I would support that. I would not support something like that it is put in a neighborhood though. The city tried to do that to the Maryville and Ashleyville residents two years ago and that would have ruined their neighborhood.
Renee Orth: Improved mobility has positive effects on livability, climate crisis (and thus flooding), and economic vitality. My plans include supporting a real rideshare app that makes carpooling easy and fun (think a low-cost Uber and Lyft by and for the people of Charleston), fast-tracking the Low Line, and a dedicated bike and pedestrian lane across the Ashley River. Converting lower King Street to pedestrian only and encouraging CARTA to shift to a fare-free system (like Clemson) are possibilities.
Mike Seekings: I have long been an ardent supporter and a consistent vote for bike/ped and alternative transit infrastructure. There are two large-scale projects that stand out among the many we must complete: Lowcountry Rapid Transit (LCRT) and the Ashley River bicycle/pedestrian bridge. LCRT is the state's first true mass transit project connecting downtown Summerville to downtown Charleston. As CARTA chairman, I have been at the forefront of this effort since day one, and I will use the full influence of the Mayor's office to move it to completion. The Ashley must also be bridged if we are going to be a connected, multi-modal, and equitable city.
John Tecklenburg: There's just no way around it: South Carolina, and Charleston in particular, is a dangerous place for pedestrians and bicyclists, and we simply have to get everyone on board with solving that problem. To that end, we've taken several major steps over the past four years, including reconstituting our Bicycle and Pedestrian Advisory Committee, creating and passing the People Pedal Plan, working with the County and State for full implementation of Complete Streets, working with Charleston Moves to apply for federal funds for a bike-pedestrian bridge over the Ashley River, and more.
Gary White: As a resident of Daniel Island I know first-hand the benefits of living in a community that has an infrastructure that supports walkable and bikeable communities. Of course, Daniel Island is a planned community that was designed and built with all its components working cohesively. Much of our city was developed over many years and not master planned. During my tenure on City Council I have supported the City's efforts to provide infrastructure improvements that create a more walkable and bikeable community, including initiatives such as the Low Line and the West Ashley Bikeway and Greenway. As Mayor I will continue to support those initiatives as well as find new opportunities to connect our communities across the city so citizens are given the opportunity to have choices on how they move throughout our city.
Maurice Washington: (no response)
—
Q5:"How do you plan to involve residents and the local business community in the decision-making process, and not just those who "show up?"
— Vicki Howard, Operations Manager, Charleston Local Development Corporation
Sheri Irwin: I think the city needs to back off on the urbanization and do what they are supposed to do … mitigate flooding, keep the drains cleaned out, keep the roads in good condition, and welcome new businesses. I am opposed to all this top-down planning. I saw first hand how they tried to get the residents out of their homes two years ago in Maryville and Ashleyville.
Renee Orth: Communication technology must be leveraged to increase public engagement as we — government, business, nonprofits, and We the People — address the climate crisis and its symptom, flooding. Looking at platforms used by other cities to inform citizens about upcoming decisions, share relevant information in a user-friendly format, and gather input from the public is a first and important step. Such technology will be essential as we demonstrate what bold local climate action looks like.
Mike Seekings: We need to bring the City to businesses and residents. As mayor, Neighborhood Services will report directly to me. I will conduct weekly outreach meetings throughout the city that will be digitally interactive and establish an adjunct mayor's office west of the Ashley. Engagement happens online, on mobile, and in person. The city will work across channels — leveraging multiple digital tools and personal outreach — to design a comprehensive communications effort that is focused on residents' user experience.
John Tecklenburg: In this area, outreach is critical, and to that end, we've dramatically expanded the city's web and social media presence, as well as working through our Business and Neighborhood Services division to expand our footprint on the ground. That said, "showing up," as you put it, does matter. We need to hear more from our citizens and business owners, and for that to happen, we need everyone to participate.
Gary White: I am a business owner. As such, I understand the importance of gathering meaningful input before I make decisions. Additionally, during my tenure on City Council I have learned how important it is to speak directly with our business community to help guide the decision-making processes in our city. As Mayor, I will always proactively reach out to our business community to gain their insight before making any decisions that affect them. Business owners are busy running their businesses. I believe it is my responsibility to reach out to residents and business owners proactively to ensure they are given an opportunity for their voices to be heard.
Maurice Washington: (no response)
—