Shop + Dine Local! Look for the Badge
Date posted
November 1, 2022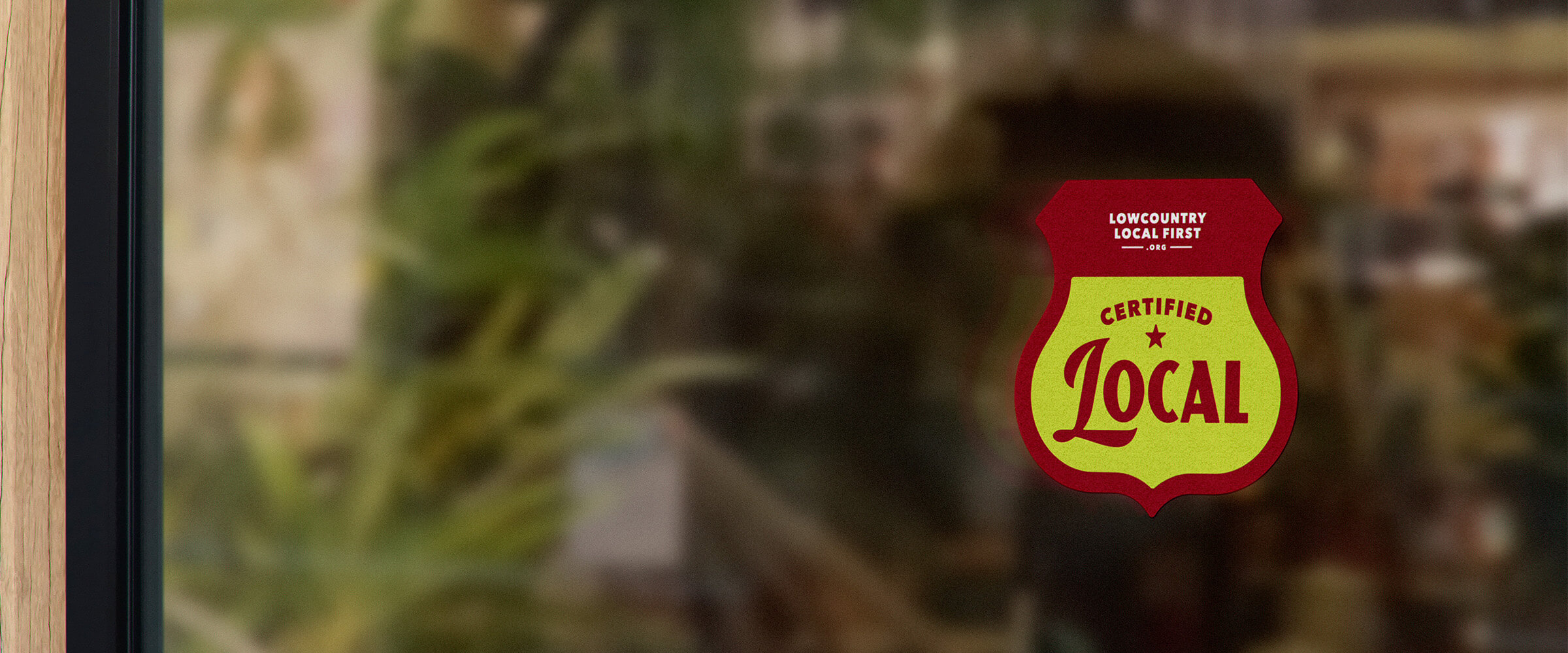 Look for the Certified Local Badge whenever your shopping and dining around town!
At Lowcountry Local First, we believe ownership matters and relationships matter. Our goal is to support the local business community and tailor our programs to help our community gain access to every chance at success. That's why we work with businesses, community members, and policymakers to build support for local, independent businesses. We make sure you know which businesses are Certified Local and meet our criteria for a local-independent business through our Local Business Directory, and through the hundreds of homegrown businesses that display our member badge in their storefronts, advertisements, websites, and more.
Why does this matter? Well, local businesses reinvest 3 TIMES MORE money back into our local economy. That means, for every $100 spent at a local business, an average of $45 is recirculated into the Lowcountry, vs. only $15 when that money is spent with a national chain store or corporation. Local businesses are much more likely to hire a local marketing firm, use a local printer, and employ the services of a local attorney, creating a multiplier effect.
What's more, we're guessing that you, like us, think the Lowcountry is pretty special and would rather it not become 'Anywhere, USA.'