City of Goose Creek and LLF Launch Spring 2022 Community Business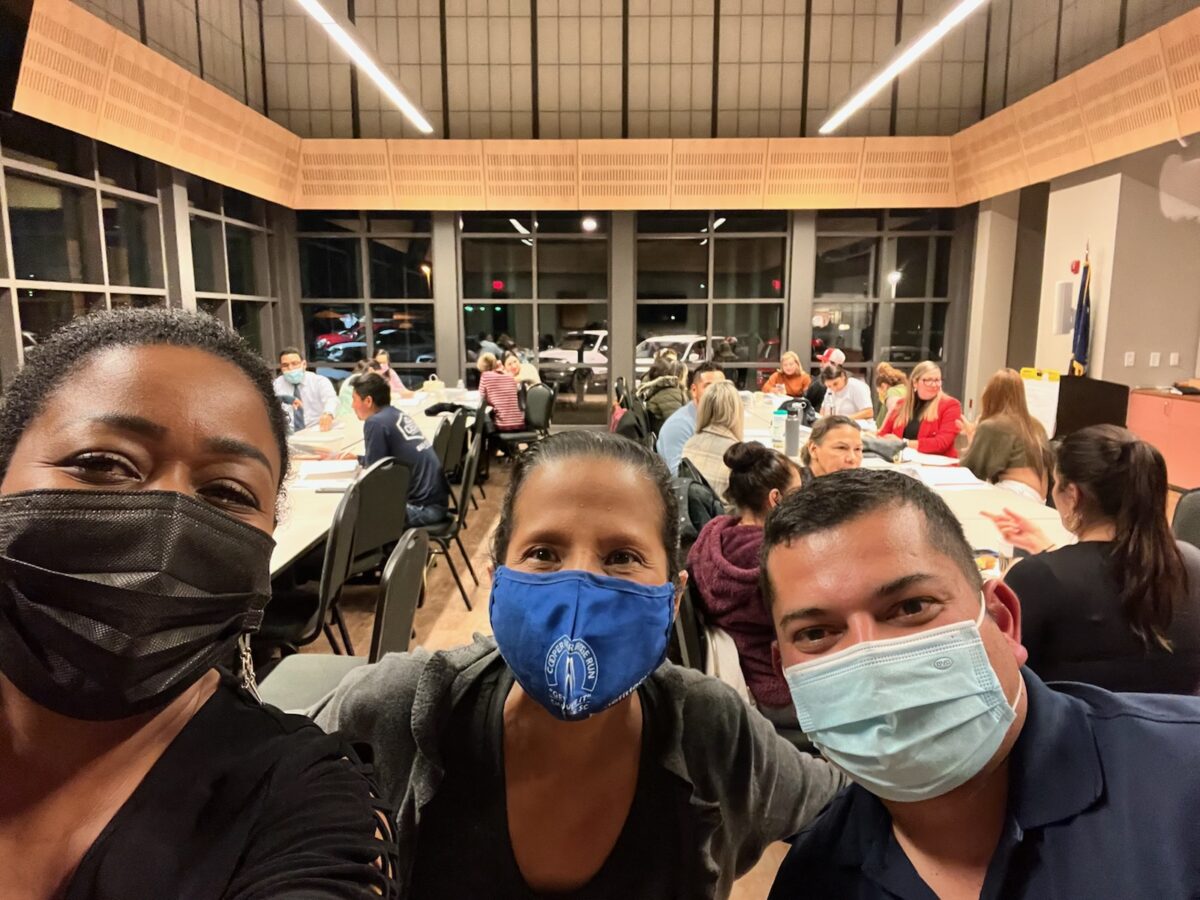 A new partnership between the City of Goose Creek and Lowcountry Local First is now offering localized business training, workforce development, and strategic economic development. The two-year partnership includes the following initiatives: The Good Enterprises Program, Existing Business Training, Buy Local Holiday Season Campaign, and the Community Storefront Challenge.
The Spring semester of the Good Enterprise's Community Business Academy launched February 16 with a full-capacity Spanish language-taught class hosted at the Goose Creek Fire Station Training Room. The 12-week course is taught by a resident of Goose Creek and graduate of the program who provides hands-on training in business planning and management for existing and aspiring entrepreneurs.
"Our first Community Business Academy class of the Spring semester was nothing short of magic. We welcomed 32 students to our Spanish-language course with participants representing eight different native countries. These entrepreneurs, which includes two couples, a mother/son, and sisters, are so inspiring and we are honored to be a part of their journey," says Program Director, Raquel Padgett. "We are grateful to have the City of Goose Creek as a partner on this program, ensuring that we're able to offer equitable access to this critical training program and host the class where our participants live and work."
Lowcountry Local First will host its first of four Good Business Workshops for business owners this year on March 17. This workshop will focus on the power of branding and will be facilitated by a graduate of the Community Business Academy and owner of Aneris Photography, Sirena White-Singleton. The workshop series will continue to address the most pressing challenges, skills gaps, and business climate issues facing local business owners throughout Goose Creek.
"We are thrilled to formally kick off our partnership with Lowcountry Local First with this cohort of the community business academy," says Matt Brady, Economic Development Director for the City of Goose Creek. "The diversity of the students reflects the rich cultural fabric here in the City, and we are thrilled for these entrepreneurs as they participate in this class. We are committed to finding ways to nurture and support small businesses in Goose Creek, and this type of training reflects that long term vision."