College of Charleston MBA Program Announces New Partnership with Lowcountry Local First
Date posted
March 22, 2023
College of Charleston MBA Program Announces New Partnership with Lowcountry Local First
The College of Charleston's nationally ranked MBA program and Lowcountry Local First, a local non-profit with a mission to advocate the benefits of a strong local economy by strengthening community support of local independent businesses, will work together in a newly established partnership.
"As a business school, we should be at the epicenter of how business can be a source of good," says Paul Schwager, dean of the College of Charleston School of Business. "We look forward to working with Lowcountry Local First to support the many ways businesses can be a source of positive societal impact."
In this new collaboration, the Business as a Force for Good Speaker Series, presented by the College of Charleston MBA program, will be recorded in front of a live audience. Each interview serves as an opportunity for audience members to do a deeper dive with presenters from previous Good Business Summits.
The Good Business Summit is an annual one-day event hosted by Lowcountry Local First that spotlights ideas and workable solutions for building companies with profit and purpose.
Each event will be recorded live by Ohm Radio 96.3FM, rebroadcast on the radio, and available as a Small Talks, Big Ideas with Steve Fletcher podcast episode on all major streaming platforms.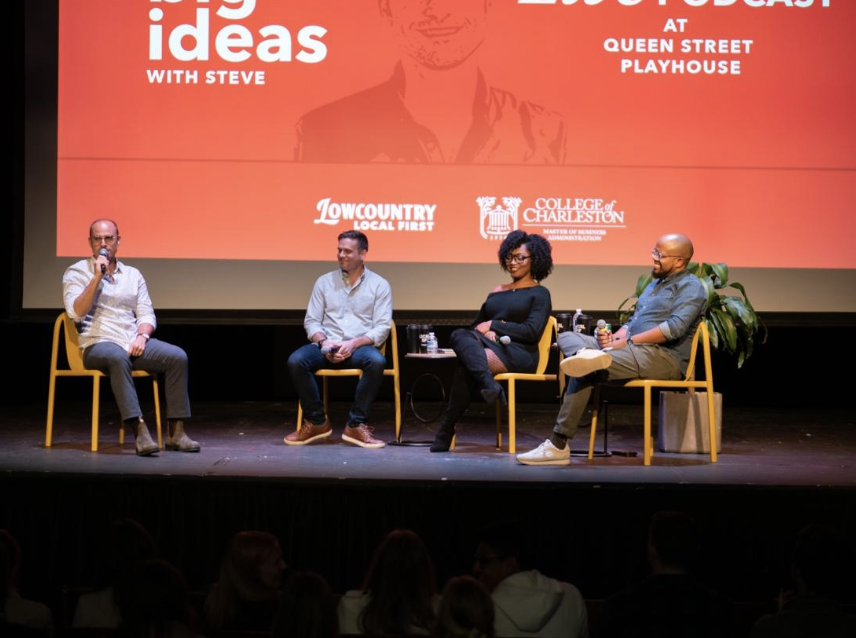 "As a local economic development nonprofit that supports Lowcountry-headquartered businesses, Lowcountry Local First is excited to work more closely with the College of Charleston's MBA program to create and facilitate post-graduate professional and entrepreneurial opportunities for the program's alumni," says Steve Fletcher, director of economic development at Lowcountry Local First. "This partnership's twin goals are to provide College of Charleston MBA students with potential career paths anchored here in the Lowcountry and to introduce locally-headquartered businesses and the local entrepreneurial ecosystem to a homegrown talent pool."
As part of the partnership, current College of Charleston MBA candidates will become educational members of Lowcountry Local First, giving them access to many of the benefits the organization offers. Additionally, students will get to interact closely with local entrepreneurs in the classroom.
"One of the key competitive advantages of our program is our unique access to business executives in the community," says Ron Magnuson, executive director of graduate and executive programs at the College of Charleston School of Business. "Hearing first-hand accounts from local, independent business leaders will strengthen the learning experience for our graduate students."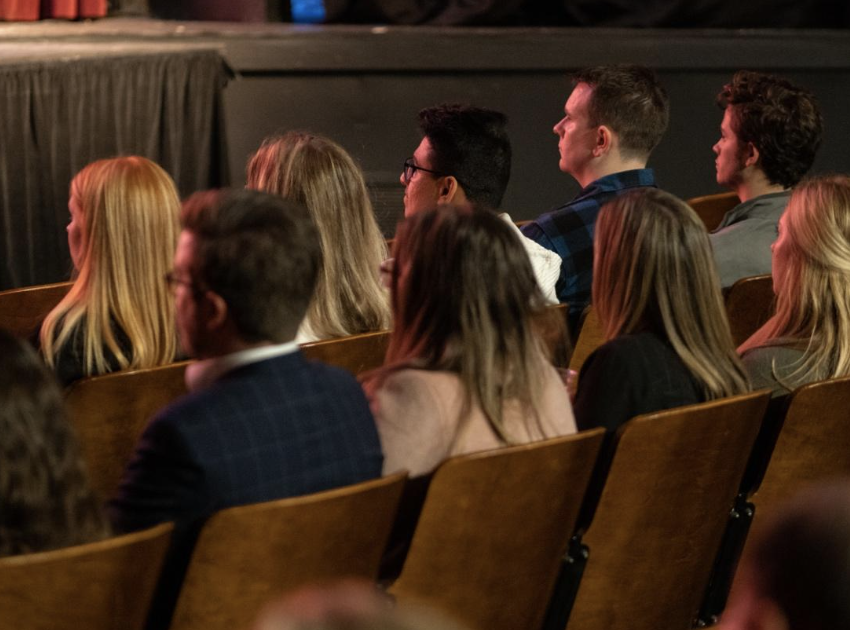 Former Good Business Summit presenters will speak at exclusive MBA events and get the opportunity to connect with MBA candidates and alumni. These business leaders will also be able to join the MBA program's pool of executive partners, serving as one-on-one mentors for MBA candidates.
The executive mentoring program promotes the career and personal success of students by giving them regular and helpful exposure to distinguished members of the greater professional community, leading organizations in the region, and community advocates who believe in developing the next generation of business and community leaders.
The live recordings of the Business as a Force for Good Speaker Series, presented by the College of Charleston MBA program, are open to the public. The College of Charleston School of Business and Lowcountry Local First will promote upcoming live recording dates on their social media platforms and at LowcountryLocalFirst.org/events.
Photos by Foxworthy Studios.