REV up the good!
Date posted
December 8, 2021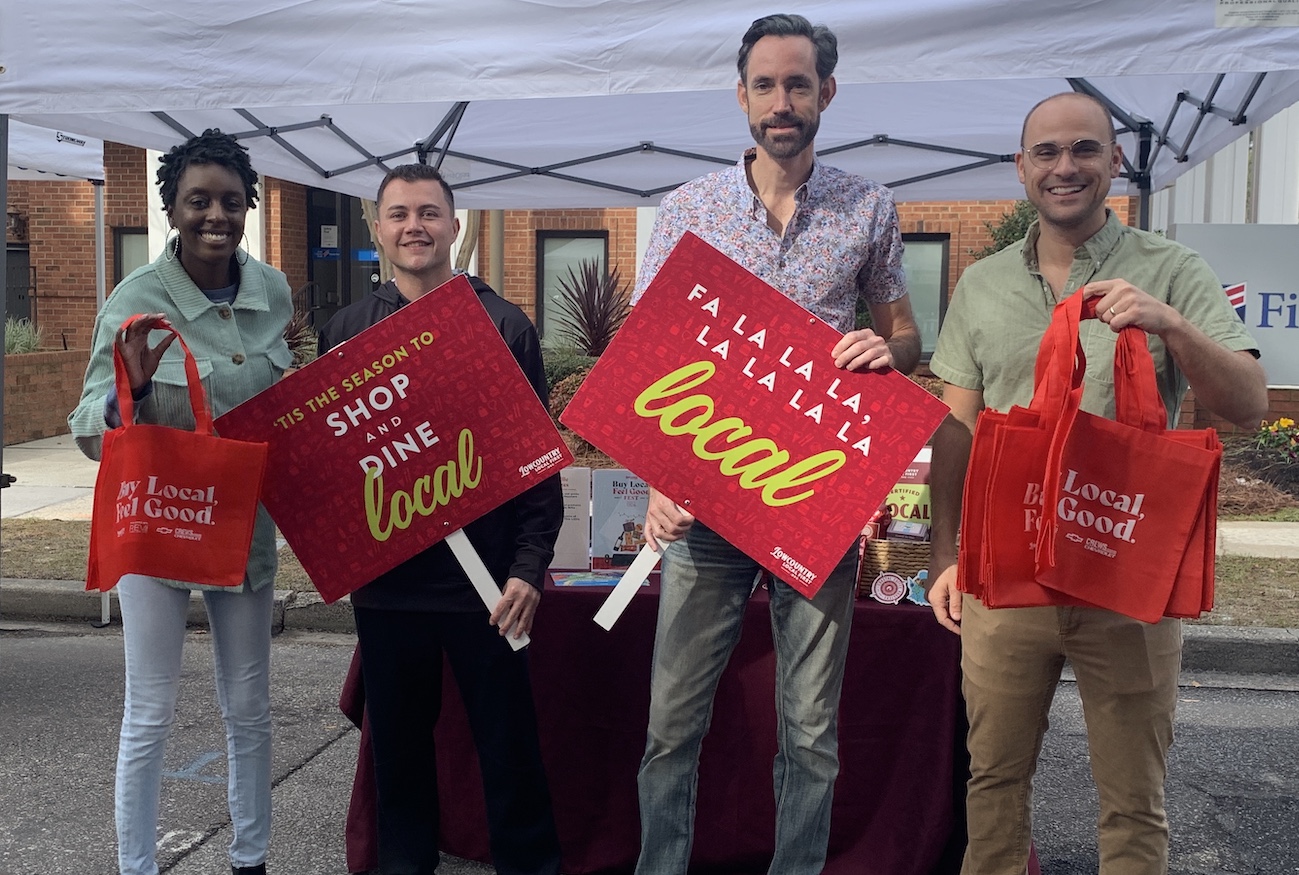 We are grateful to have REV Federal Credit Union as our presenting sponsor of Buy Local Season for many reasons. This local financial institution doesn't just support this important community initiative financially, but continues to show up as a real partner. REV sent several team members out into the local business community early in the campaign to help us spread awareness about the ways the local businesses could engage and make the most of this annual awareness campaign during the holiday season. Their team also shows up to the Buy Local Fests and helps us drive community engagement on-site.
And we're not alone. REV supports a seemingly endless list of community nonprofits through their ongoing "REV Cares" focus. "Through REV Cares, our team is a collaborative workforce buzzing with inspiration, skill and energy actively working with local organizations and supporting causes that create positive outcomes in the community," states the community-centric page of their website.
"Buying local is about perspective and purpose," says REV Federal Credit Union's President/CEO, Jason Lee. "It's about making a commitment to reinvest your money into this community by supporting local businesses. REV is proud to power Buy Local Season and shine a light on the amazing artisans and merchants that make the Charleston Metro Region such a great place to live, work, and play."
Check out this list of ways that REV's team has supported community nonprofits in recent months, as posted on their website:
October 2021: REV's 225 employees across two states and 12 service projects donated 700+ collective volunteer hours during the inaugural REV Day for Good.
September 2021: Provided funds to stock the shelves of Helping Hands of Goose Creek.
August 2021: Provided funds for the boys of Windwood Farm to experience full day field trips.
July 2021: Added to the smiles and laughter at Camp Happy Days by covering the cost of several wish list events.
June 2021: Offered volunteers to set-up and support the American Cancer Society's Relay for Life Luminary Celebration in Walterboro.
May 2021: Contributed to The Timrod Library's start-up fund for bringing Dolly Parton's Imagination Library to the children of Dorchester County.
April 2021: Teamed up with the Lowcountry Autism Foundation to help fund programming, advocacy and awareness for individuals with Autism and their families.
March 2021: Packed and delivered 300 specialty kits totaling over 700 lbs. of goodies for the Lowcountry Food Bank and its partner agencies.
February 2021: Team REV got hearts pumping as a Top 20 fundraising team for the Lowcountry Heart Walk.
View more ways that REV Federal Credit Union gives back to our community.