The 2019 Member Survey Results are in
Date posted
February 11, 2020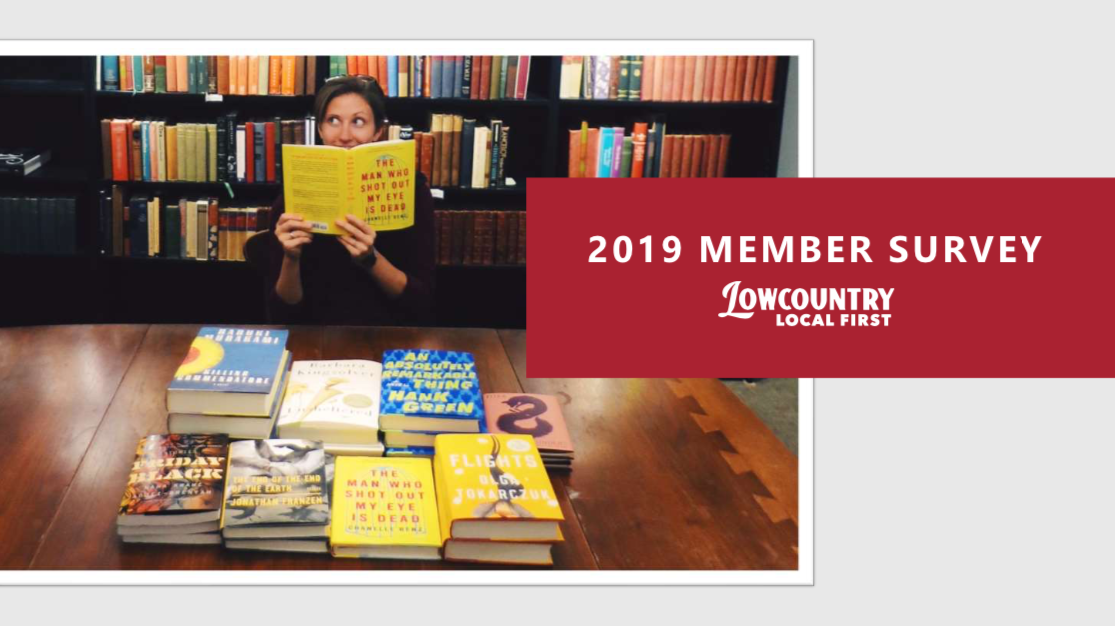 At Lowcountry Local First, we believe ownership matters and relationships matter. Our goal is to support the local business community and tailor our programs to help our community gain access to every chance at success. That's why we work with businesses, community members, and policymakers to build support for local, independent businesses. We make sure you know which businesses are Certified Local and meet our criteria for a local-independent business through our Local Business Directory, and through the hundreds of homegrown businesses that display our member badge in their storefronts, advertisements, websites, and more.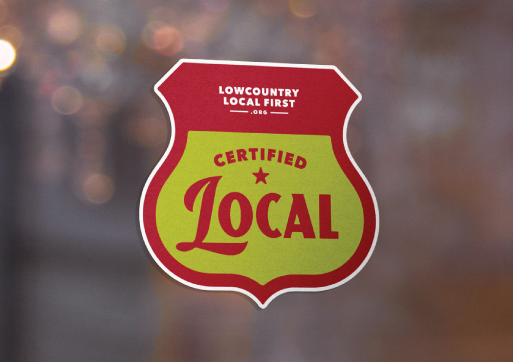 Why does this matter? Well, local businesses reinvest 3 TIMES MORE money back into our local economy. That means, for every $100 spent at a local business, an average of $45 is recirculated into the Lowcountry, vs. only $15 when that money is spent with a national chain store or corporation. Local businesses are much more likely to hire a local marketing firm, use a local printer, and employ the services of a local attorney, creating a multiplier effect.
What's more, we're guessing that you, like us, think the Lowcountry is pretty special and would rather it not become 'Anywhere, USA.'
Finally, Lowcountry Local First believes in leveling the playing field through a new approach to economic development. To fulfill our mission, we must keep a pulse on the local business community we serve – to know the painpoints and the victories. Here are the survey results from Lowcountry Local First's 2019 Annual Member Survey.
Highlights:
Size of Membership: The Lowcountry Local First membership base includes 444 local-independent businesses from across a diverse array of industries and representing 13,000 employees. View our Local Business Directory to get a taste of these One-of-a-Kind businesses.
Age of Business: The median company age is 8 years old.
Gross Annual Revenue: Two thirds of companies experienced revenue growth in 2019.
Employee Growth: A little less than quarters of companies are growing or remaining at steady employment levels, with 10% downsizing.
Minimum Wage: For companies with hourly employees, more than two-thirds provide wages greater than minimum wage ($7.25 per hour in South Carolina).
Working with Local Businesses: 64% of members work with LOCAL companies for more than half of their products or services. 64% of members have actively increased business with LOCAL companies since joining LLF.
Flooding and Severe Weather: 65% of members' businesses were impacted by flooding and severe weather events in 2019, including loss of revenue for 44% of companies.
Top Challenges: Online competition from non-local large corporations ranked the top challenge for our members, and is a growing threat to our members' ability to succeed. It impacts many industries – not just retailers. Hiring and retaining qualified workers remains a challenge across the board.
Advocacy Priorities: Affordable commercial space/land for businesses tops the list for change needed at a city/regional level. Addressing the prevalence of chain businesses through zoning that supports unique, independent businesses and implementing tax breaks for property owners that keeps rent affordable for local businesses are also top priorities and concerns.
Programs and Resources: 'Support Local' awareness campaigns to consumers highlighting the impact of local businesses top the list for the #1 way LLF can achieve our mission. The second most popular response was networking and building the "relationship economy." And the third most popular response was to Advocate and work with elected officials on policies to support the local business community and level the playing field for homegrown businesses.

Take a look through the survey results below or click here to view the member survey as a PDF