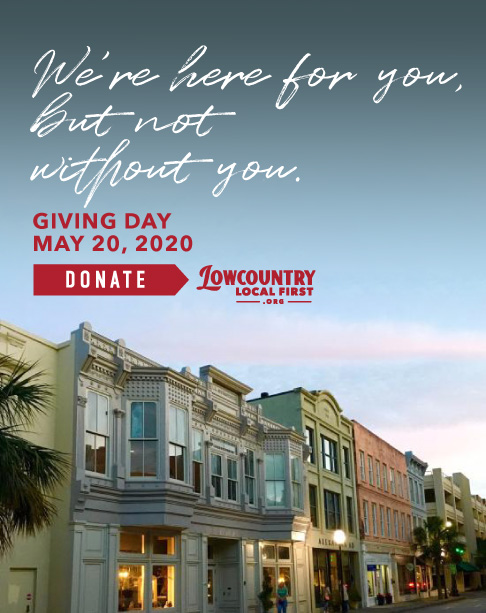 These past 2 months have felt like 2 years. My team and I have been in the trenches with the local business community that we love and depend on. We have been helping them navigate the funding options available in a constantly changing environment, offering individual consulting and providing webinars with information relevant to the current COVID-19 crisis.
At the same time, we have been learning new technology on the fly, taking our 12-week Community Business Academy (the first phase in our Good Enterprises program), to an online format and helping those in our Business Acceleration services continue with coaching through Zoom calls and Facetime.
We quickly launched BuyLocalCHS.com in early March, enabling customers to find ways to support these businesses that are the cornerstone of our community. The site lists all the ways local businesses – from restaurants, to farmers to retailers – are innovating to engage customers in hopes of keeping the lights on and workers employed. We've provided businesses free social graphics to utilize, and provide customers their own graphics to show local love back to the business community.
Behind the scenes, we are in talks with our elected officials at a federal, state and local level, sharing with them the sense of urgency that exists here on the ground in our neighborhoods. At a local level, we are pushing them to implement simple solutions that ease some of the unnecessary burdens that would allow these businesses to safely operate in a limited capacity. At a federal level, we are advocating for funding for truly SMALL businesses and loan forgiveness that works for every type of business.
To us, all local businesses are essential. They provide the majority of jobs in our communities, they are our friends and neighbors, they support our causes and they are what make our region one that is uniquely ours.
Our work has never been more important than it is right now and you, our supporters and our champions are now essential to us. Today, I ask you to consider supporting our efforts. All gifts made now through the end of the day on Wednesday, May 20th, will be matched dollar for dollar up to $25,000 by an anonymous donor.
I appreciate your consideration and your commitment to preserving our local economy.
Locally,
Jamee Haley, Executive Director
Lowcountry Local First