Jambalaya of Love Recipe, South Carolina Aquarium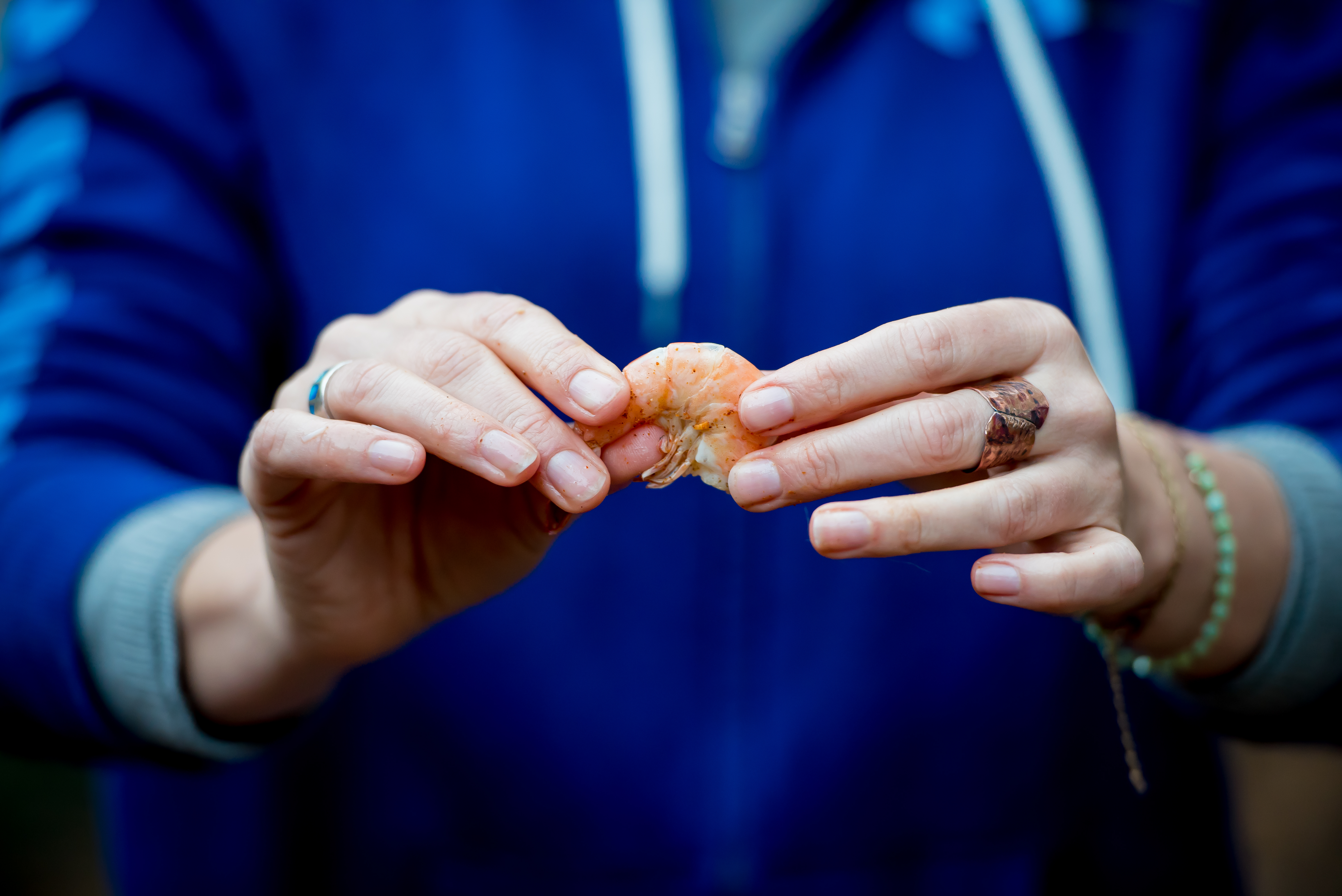 During Eat Drink Local Month, the South Carolina Aquarium shares this wonderful recipe. If you try this at home, tag us and the aquarium on Instagram and use the hashtag #EatDrinkLocalCHS
By: Katelyn McGlothlin, Marketing Communications Coordinator, South Carolina Aquarium
In the mid-1960s, a group of women majoring in home economics at Louisiana State University came together on a project to write a cookbook. The recipes they collected were tested, typed and bound to create "Louisiana Tiger Bait." One of the students passed this cookbook down to her son, and he brought these recipes of the bayou to the Lowcountry.
Trey met Dr. Sara McDonald, South Carolina Aquarium director of conservation, when they were both in grad school. One evening, Trey invited Sara over for dinner with one of his best friends. He pulled out "Louisiana Tiger Bait" to prepare his favorite recipe for the group: shrimp jambalaya. This night was the beginning of a blossoming relationship for Sara and Trey, and this meal joined their regular rotation for quiet dinners for two and dinner parties alike.
A couple of years later, Trey's best friend (who had joined them for that fateful dinner) was looking to impress a woman on their first date. After the success in Sara and Trey's relationship following the shrimp jambalaya dinner, he asked them for the recipe so he could prepare it for her. Trey chuckled and warned his friend that he would only share the recipe if he was serious about this woman because of the power of this jambalaya.
Unsurprisingly the plan worked; both couples are married to this day! Now, the shrimp jambalaya recipe has earned a new name. Sara lights up when she tells the story of how the "Jambalaya of Love" recipe became an integral part of her and Trey's history; and her joy is infectious.
Sarah's favorite about the recipe is how versatile it is. Due to dietary restrictions or what's seasonally or locally available, Trey has changed the recipe as needed. Sara's favorite adjustment was when they used fresh, local shrimp purchased here in Charleston — she and Trey were blown away by how delicious the jambalaya turned out! Not only can the shrimp be swapped for a fresh option from a local South Carolina Aquarium Good Catch partner, but the vegetables in this recipe are readily available at local farmers markets or easily switched out for an in-season option.
Sara was more than happy to share this family recipe, and she hopes it is as successful for your love lives as it was for theirs. Fresh, local shrimp can be purchased at these South Carolina Aquarium Good Catch partners: Abundant Seafood, Cherry Point Seafood and Tarvin Seafood.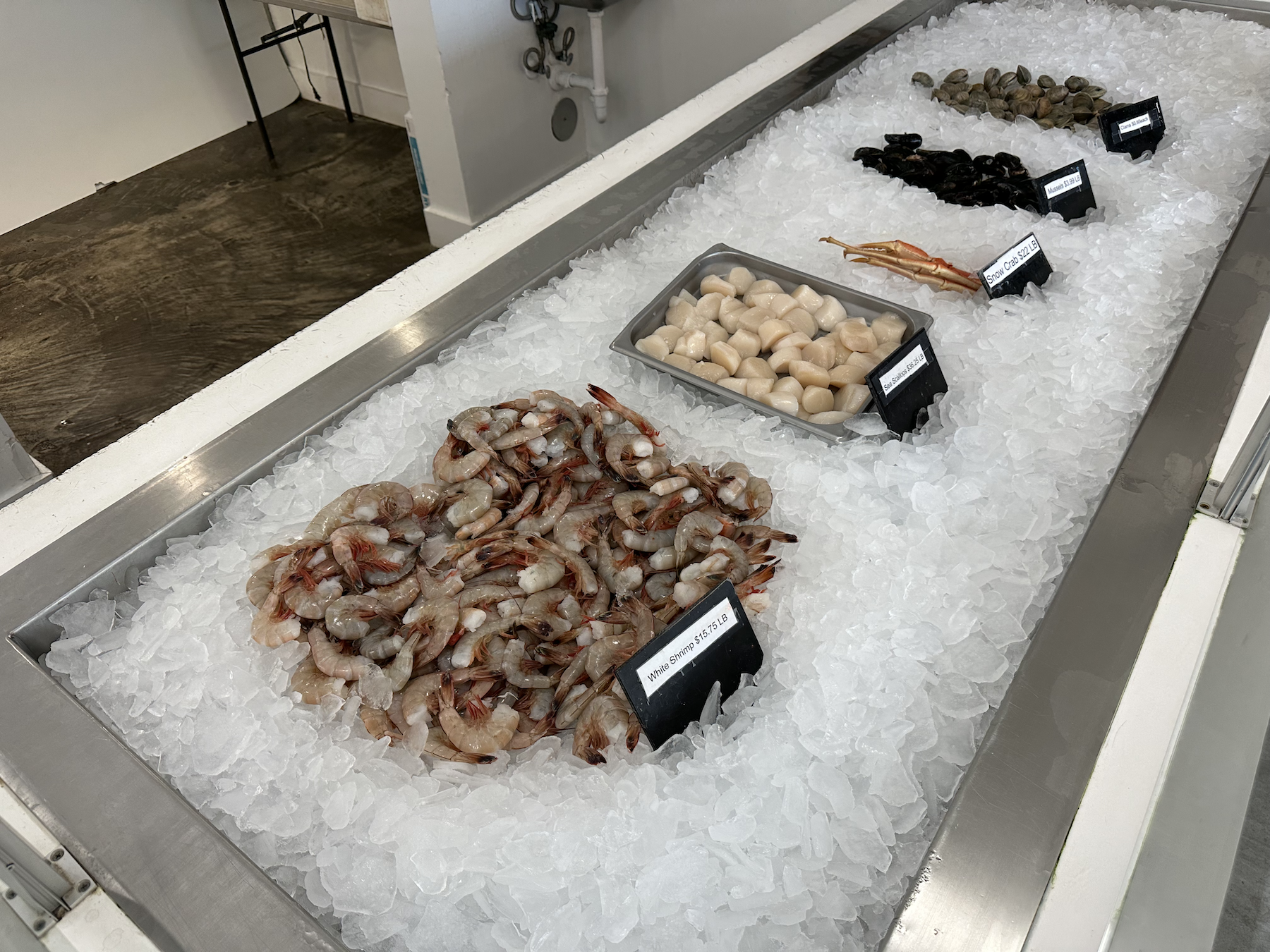 Ingredients:
½ cup margarine
1 cup chopped onion
½ cup chopped celery
¼ cup chopped green pepper
2 cloves garlic, minced
3 pounds uncooked, peeled shrimp
1 16-ounce* can tomatoes, chopped
¼ teaspoon cayenne pepper
1 ½ teaspoons salt
½ teaspoon black pepper
½ cup minced parsley
¼ cup minced green onion tops
2 cups water
1 ½ cups uncooked rice
Instructions
In a Dutch oven or deep skillet, melt margarine; add onions, celery, green pepper and garlic. Cook slowly until transparent. Add shrimp, tomatoes and all seasonings; simmer about 20 minutes, then add water. When boiling, stir in rice; reduce heat. Cover with tight fitting lid and cook over low heat until all liquid is absorbed by rice, about 20 to 25 minutes. Turn off heat and keep covered until ready to serve.
Hint: After adding rice, avoid any unnecessary stirring and peeping. Additional water may be added if necessary.
Serves eight.
*This recipe was transcribed exactly as it appears in the original cookbook and this ingredient is no longer available in this exact size; adjust as desired.
All images were provided by the South Carolina Aquarium.