Building Local Prosperity Week: Melvina Ravenel
Date posted
October 22, 2018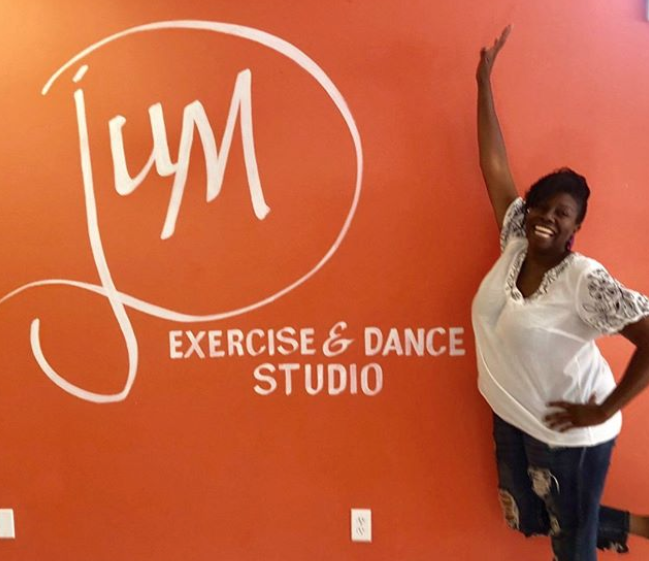 "I love music, and I love what music does for me and I know what music does for others. And I like to make people feel good. …And the other part of my idea was wanting to lose weight and be healthier in my adult years. And I remember when I was younger, I danced a lot. And it was at the club – and I don't want to do that anymore, but I want to be able to dance, have a good time, and burn off some calories. So I thought, why not do that and share it with others?
So I submitted an application for my business idea [to the Lowcountry Local First Community Storefront Challenge] and it wasn't accepted. But my SCORE Mentor told me to ask why. I said, "but they said no, I don't want to do that. They said no." But he convinced me. So I emailed Jamee [Haley] and asked why. And she shared with me why – it was the financial aspect that I needed help with. And she said that she'd be willing to help me with it. So she became my friend for life because she was willing to help me.
I would absolutely recommend Lowcountry Local First to anyone because she has been very instrumental to me.
For me, and for the community, prosperity means having options. …To be able to give members of this community something else to do for an hour of their day – to give an option of something fun, that I know is going to make them feel better – yea. To be able to have tai chi on the Macon?!"
– Melvina Ravenel, Djum Exercise & Dance Studio
Community Storefront Challenge applicant and Commercial Space Services recipient

At Lowcountry Local First we are building an economy that is anchored in local ownership, because we believe that local-independent businesses are the cornerstone of our culture, economy and character. We are the on-the-ground advocate working around-the-clock for our homegrown businesses – ultimately shaping the community we want.
Will you help us to continue to build local prosperity? Will you choose the Lowcountry?