Lowcountry Local First Urges Community to Shift Dollars Local this Holiday Season
Date posted
November 1, 2021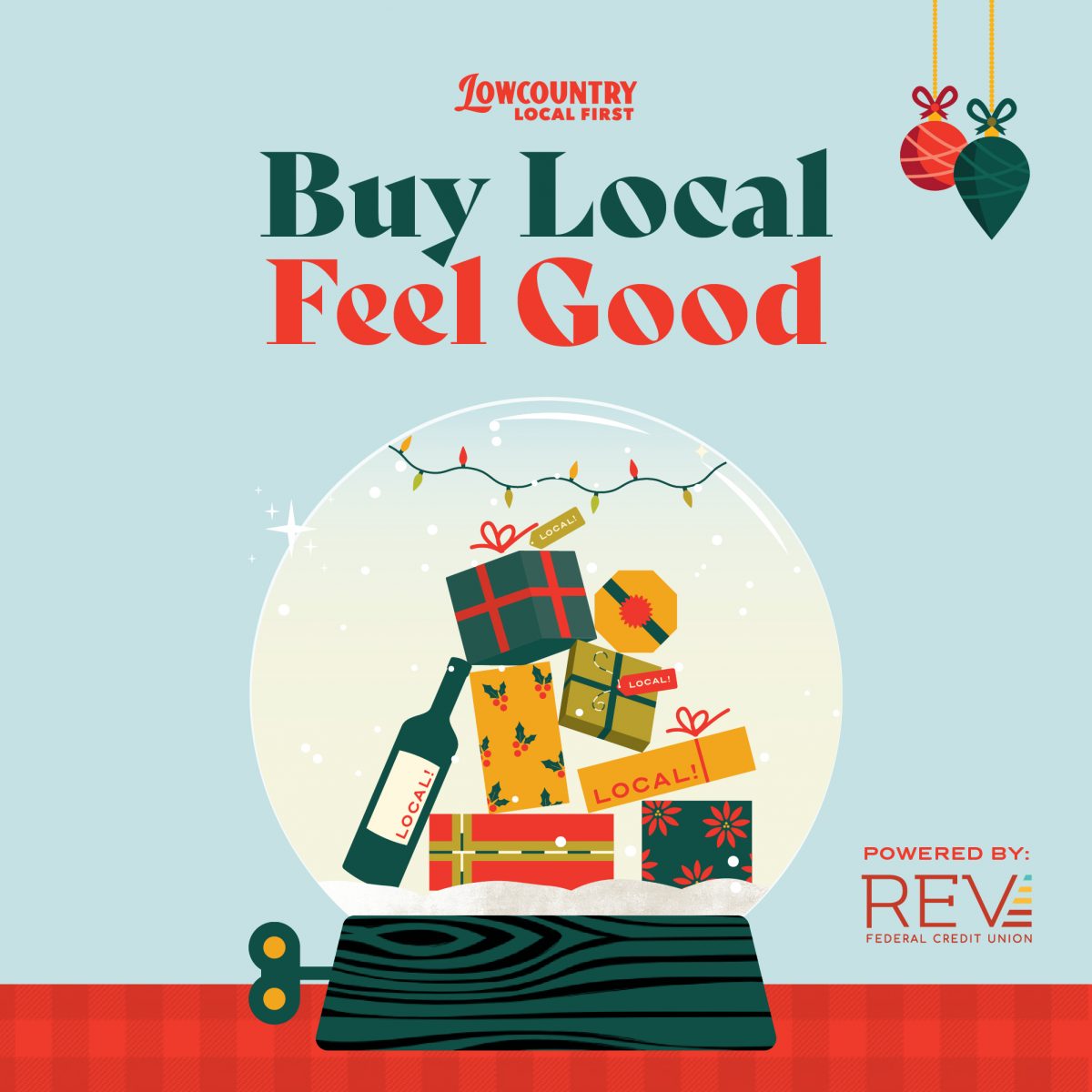 Lowcountry Local First (LLF) launched its 10th annual Buy Local Season campaign on November 1st as a grassroots movement to build awareness for the positive community benefits of supporting local, independent businesses—particularly during the holiday season. The organization urges the community to shift their holiday spending to local businesses that are rooted in the community and often rely on strong fourth quarter numbers in order to survive.
"We believe our dollars are actually votes for the kind of place we want to live in. Every dollar we spend with a local business – be it retail, with a service provider or an experience – has the power to recirculate throughout the community, being passed along from local business to another and supporting a healthy local economy," says the Director of Marketing for the organization, Jordan Amaker. "We urge the community to think before they spend, and choose Local first for gifts and holiday experiences. And in a time when the world is facing logistics backlogs and shipping delays, there's an added incentive to go down the street and come home right away with a unique gift. Instant gratification!"
This year's campaign theme is "Buy Local, Feel Good," reminding the community just how rewarding it is to purchase gifts and services from a neighbor in business. To boost the feel-good vibes, Lowcountry Local First is hosting 5 different hyper-local business district shopping events, each ending with a happy hour raffle drawing to reward those who bring their valid receipts. Prizes include jewelry from Croghan's, signed local photo books, restaurant gift certificates, spa experiences and more.
"Buying local is about perspective and purpose," says REV Federal Credit Union's President/CEO, Jason Lee. "It's about making a commitment to reinvest your money into this community by supporting local businesses. REV is proud to power Buy Local Season and shine a light on the amazing artisans and merchants that make the Charleston Metro Region such a great place to live, work, and play."
Buy Local Season is made possible through the support of these partners:
REV Federal Credit Union, Charleston Magazine, Town of Mount Pleasant, Charleston City Paper, Home Telecom, Edible Charleston Magazine, Bridge 105.5, The Station Park Circle, South Windermere Center, and Nelson Printing.