Podcast Episode 8: Nilsy Rapalo, Wellness & Beyond Life Coaching Services
Date posted
December 21, 2021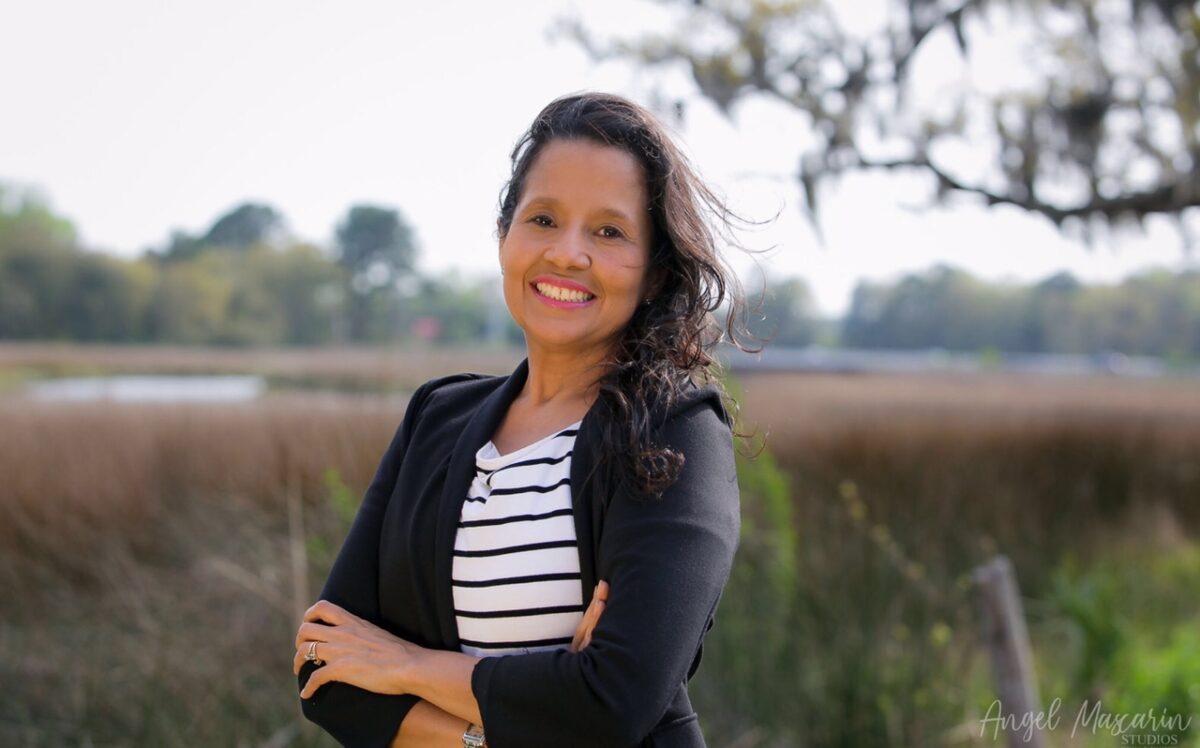 Pictured: Nilsy Rapalo
Get to know the Lowcountry's local-independent business community, one changemaker at a time. "Small Talks, Big Ideas with Steve" is a podcast that features local business insights and updates, alongside interviews with members, sponsors, and supporters.
For our 8th episode, Steve sits down with Nilsy Rapalo, owner of Wellness & Beyond Life Coaching Services, and our lead instructor for La Academia, the Spanish-language taught course of the Community Business Academy in Lowcountry Local First's Good Enterprises Initiative. This episode was recorded live, in-studio at Ohm Radio 96.3FM, Charleston's nonprofit, community-focused radio station.
Nilsy is a clinical psychologist from the "Universidad del Norte in Colombia", and certified life coach by the International Coach Academy, Australia. She has been working on the mental health field since 1996 in the United States and Colombia with patients and clients with cultural diversity; she has carried out research on mental health issues and infertility. Nilsy has experience as a columnist, radio personality, as well as television and film. She is an EMDR Specialist (Eye Movement Trauma Technique) for the South Carolina Department of Mental Health, awarded by this department as Employee of the Year in 2007. Author of the award-winning book "Spiritual Immigration: A Path of Inspiration and Well-being," she was awarded the Martin Luther King Award in 2016. She is a current board member of the South Carolina Commission of Minority Affairs of the Governor's Office. Ms. Rapalo facilitates the Spanish training for the Community Business Academy at Lowcountry Local First. She is the recipient of the Trident Literacy Award (2020). She is one of the founding members of the Hispanic Business Association, a non-profit created in 2014 in the Charleston area. Ms. Rapalo is a wellness and mental health expert and has been featured as an international speaker and facilitator. She is a board member of the Latinx Advisory Board for major of city of Charleston and Minority Business Enterprise Advisory Board.
View all Episodes and Subscribe